A few years ago, my mom joined me on a buyer's trip to New York. I'd been looking at Trippen shoes for a while, pondering if my customers would "get it", this time around I was ready to take the plunge. I remember mom's face as she watched me examine the styles I was considering, she will say today that she thought I'd lost my fashion mind, I was about to invest in a disaster!
Not only did my first season of Trippen blow out, we have built a loyal following of customers who can't wait to see what each new season would bring. It's just a matter of getting them on the foot, once that's done, you're on the trip of a lifetime!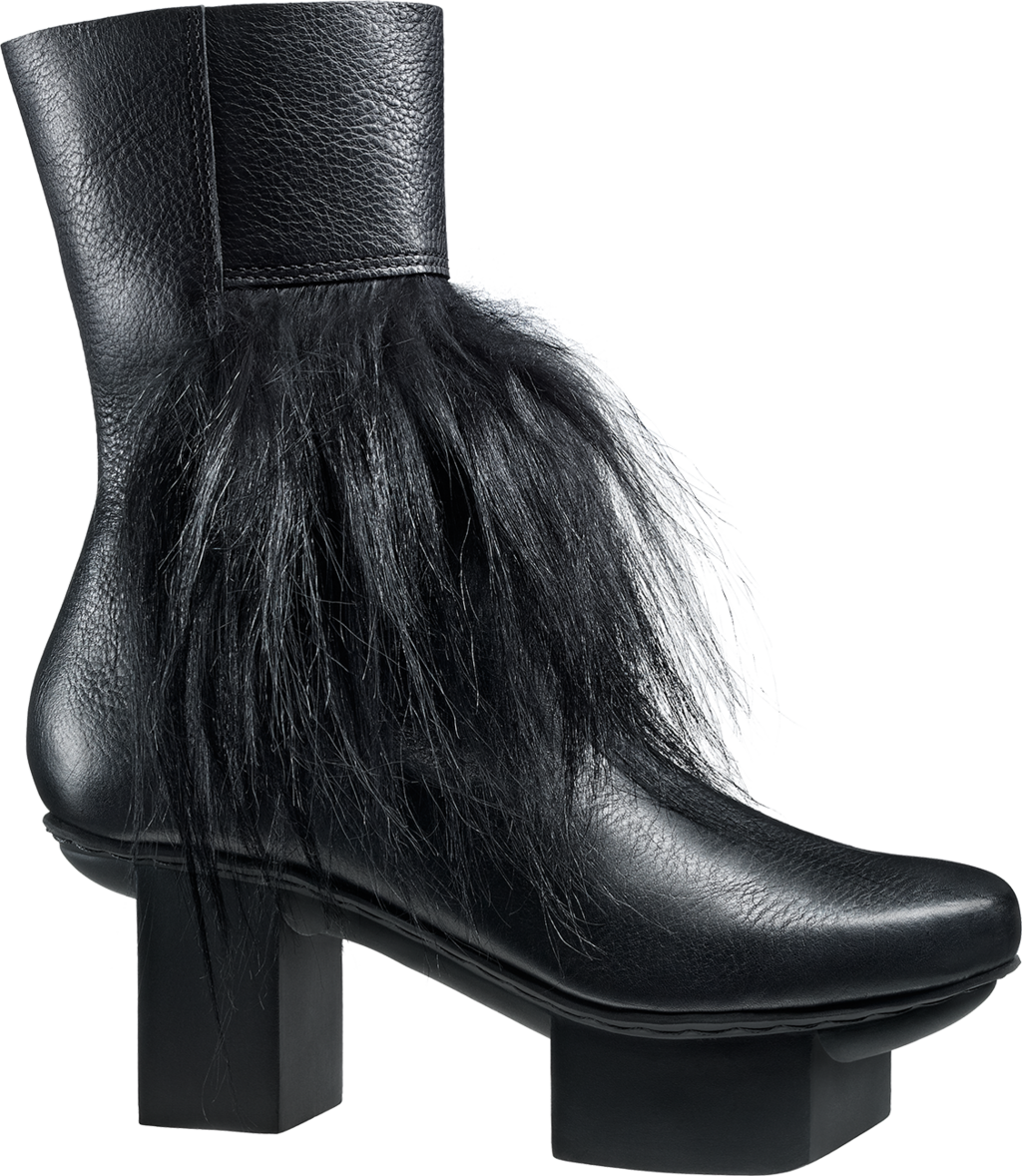 This is one of the first styles I ordered called "Freak", of course it's the shoe my mom freaked out on! Unfamiliar customers are often deceived about the Asian inspired "happy sole", thinking it's the trip in Trippen! Actually, they're so easy to wear, comfortable, you can actually skip in them!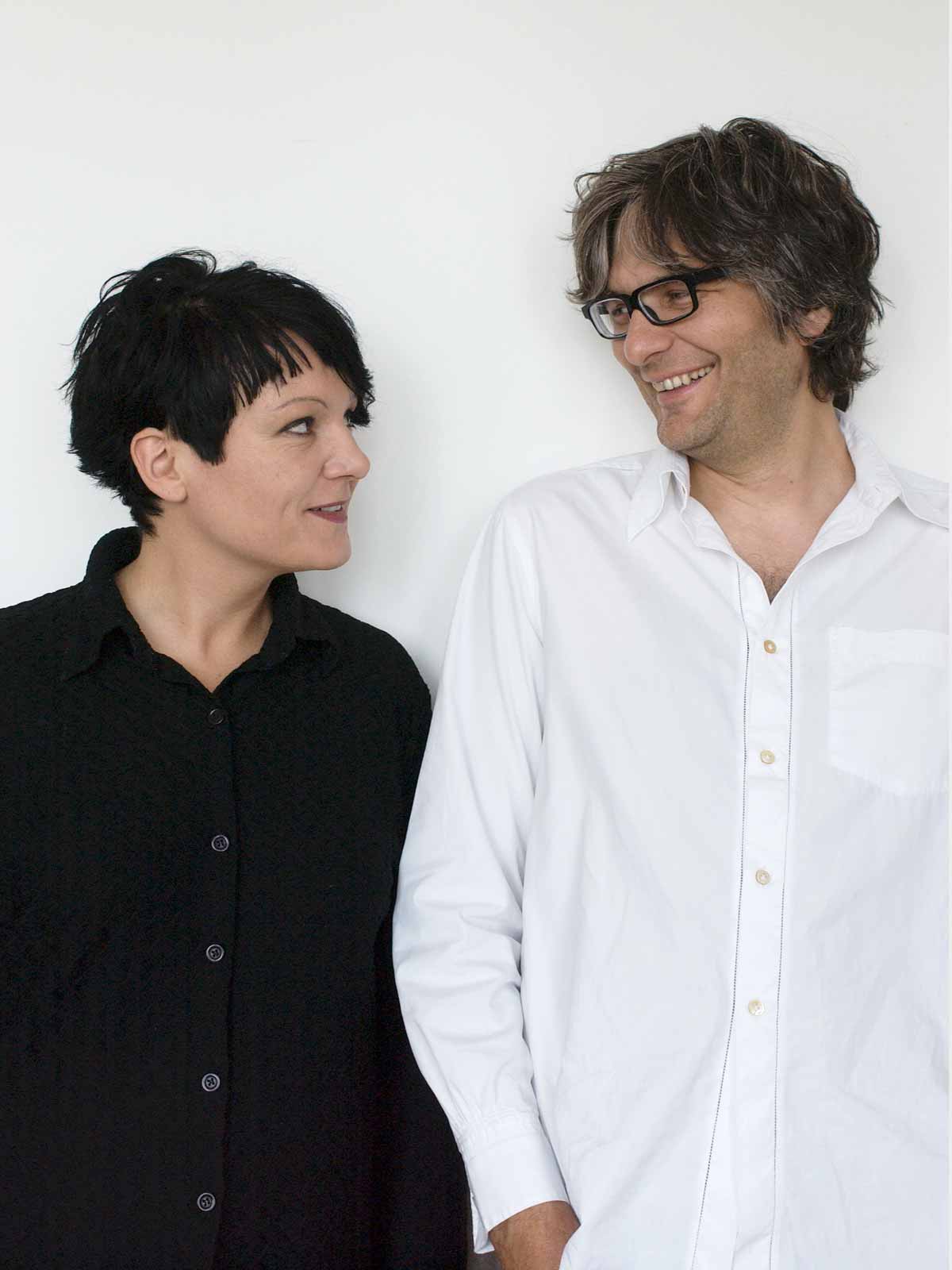 Angela Spieth and Michael Oehler are the designers of Trippen, founded in 1990. They built the brand on firm beliefs of design, social responsibility, and environmental sustainability. From the unique soles, to the unusual silhouettes, the styles are made to last and transcend seasons, simply being undeniably Trippen.
The shoes are produced in their own factory, just north of Berlin with a team of approximately 100 employees. The best quality vegetable tanned leathers and timbers are provided exclusively from European suppliers. Truly, the quality goes in before the name goes on.
Every Trippen customer starts with iconic black, it's a no-brainer. After several seasons of offering several styles in black, we now offer the unexpected like metallics, color blocks, and vibrant colors.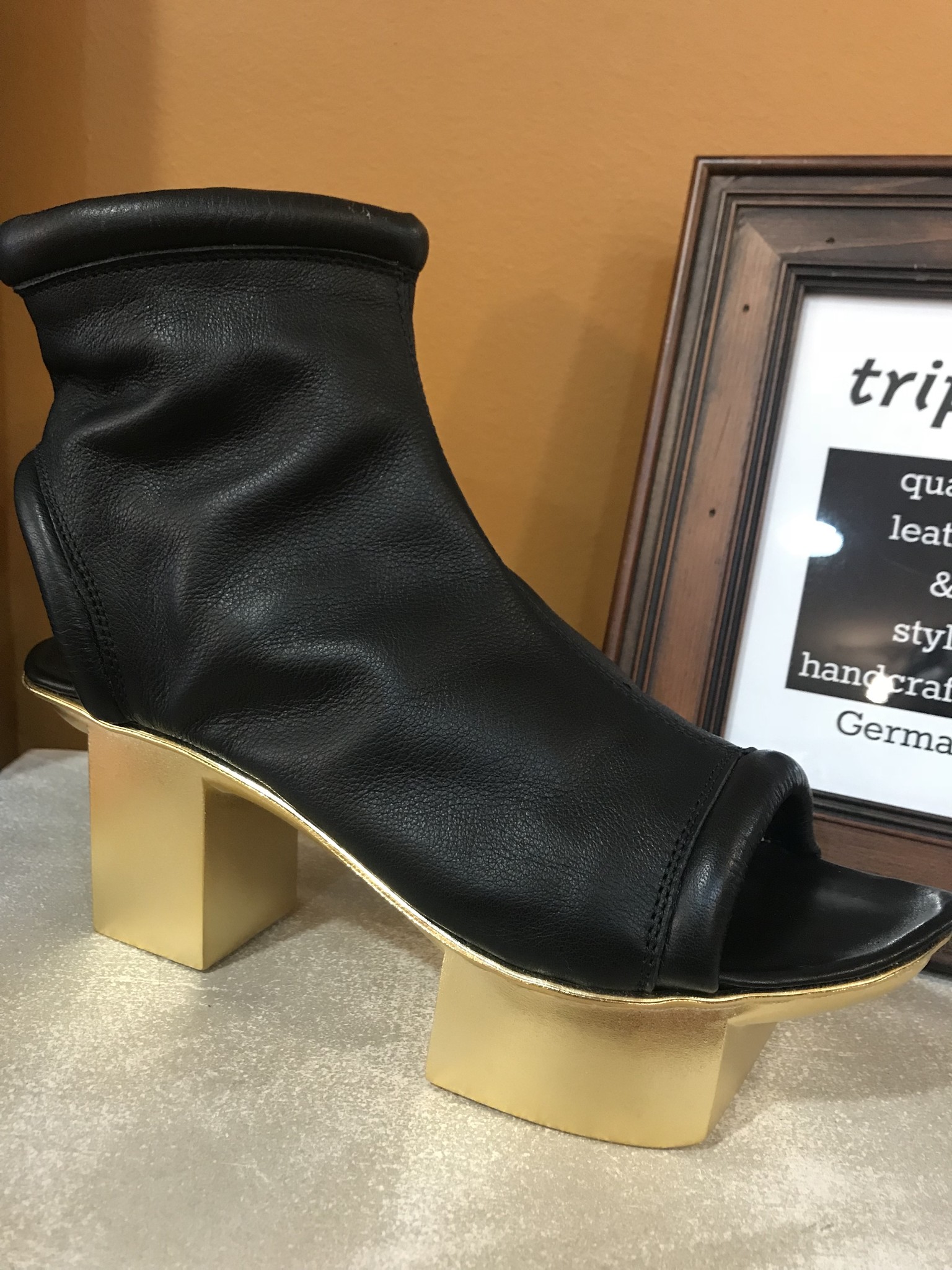 Recently, Trippen celebrated their 25th Anniversary with a collection like no other, beautiful gold soles on select styles, oh so GOLDEN! This yummy style sold out in 1-day, a collectors dream and a head-turning wonder whenever it's worn.
Our selection this season is whispy, clean, fresh, and jaw-dropping gorgeous. Below are a few styles, don't wait, that Trippen loyalist is making her way in everyday!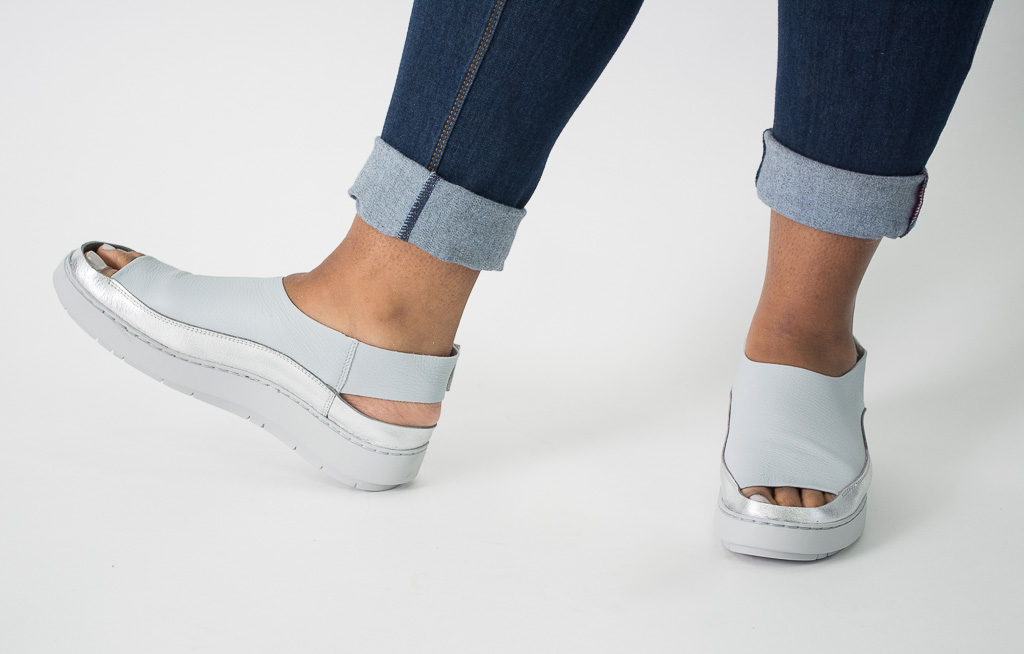 Sound is ultra sweet in a powder blue upper trimmed in metallic silver with a soft grey sole. Love the toe cutout, revealing the perfect pedi!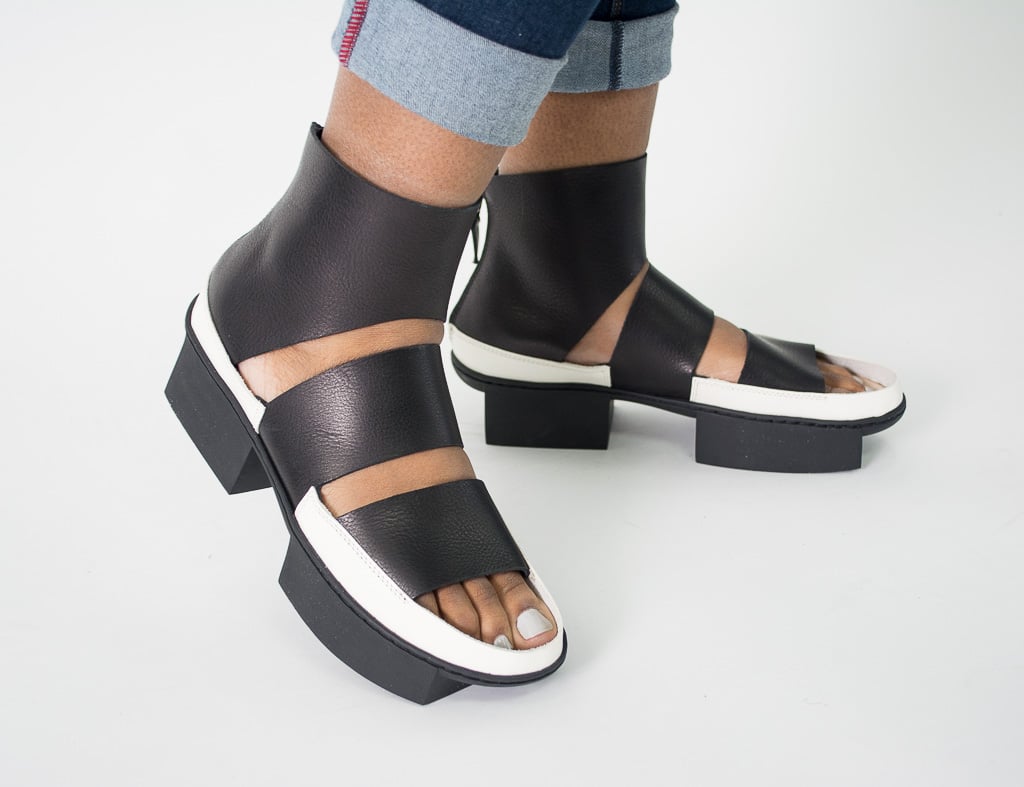 Secret is another fascinating style, taking black and white to new levels of greatness! The "box" sole is my favorite, I can walk and stand all day in mine. Secret is also available in metallic silver.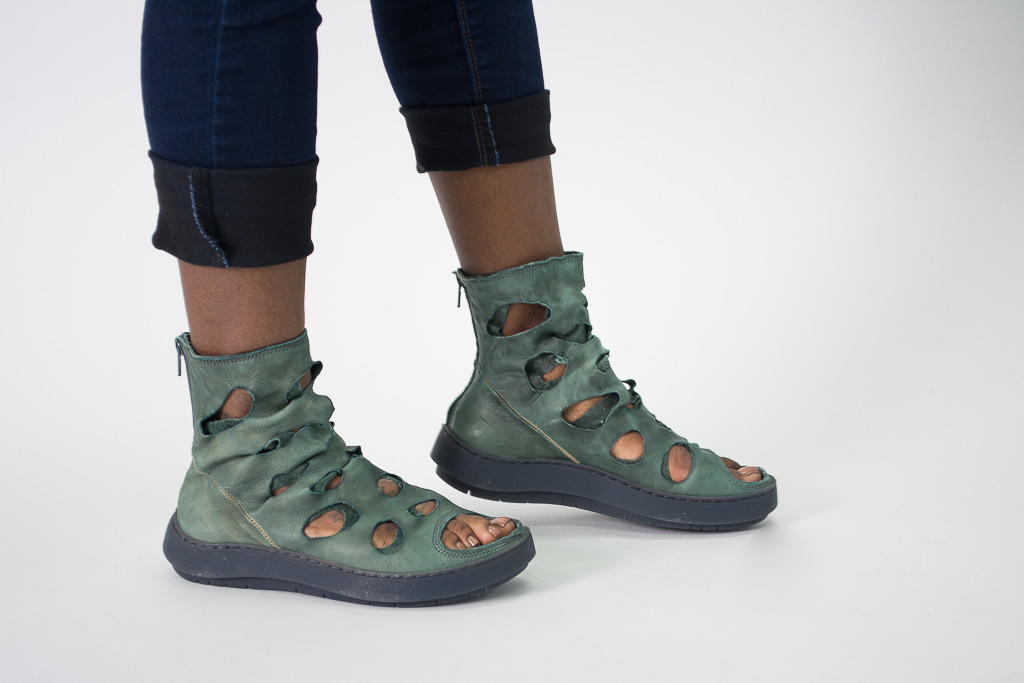 Already a huge fave, TASK is taking the season by storm. Supple distressed leather, filled with holes and a peep toe offering the comfort of a sneak, but style undefined. Offered in 2-colors.
If you have not experienced Trippen, I encourage you to come in Essential Elements if you can. If you're a web customer, call us up, we'll tell you all you need to know about the pair you're considering. I have never felt so strongly about a shoe brand, I love being an authorized Trippen retailer! Oh, and mom loves wearing hers too!
Peace, Love, & Trippen!
Mel
---